Customize your streaming video platform

Add your logo and custom media to create engaging sessions, concerts, and lessons.

Across any genre or format

Teach online classes, perform live, produce tracks, freestyle, or share your creative process.

Track community analytics

From your manager dashboard, track number of messages, registrations, and much more.

Schedule events for music releases

Set the date for an album release ahead of time to go live or use a pre-recorded clip.

Build a subscription model

With monthly memberships, offer exclusive content like unreleased music or early access to new tracks or albums.

Music students enroll in lessons

Students can easily follow, continue, and complete courses by seeing their progress.
Sell tickets to exclusive events
Member-only music lessons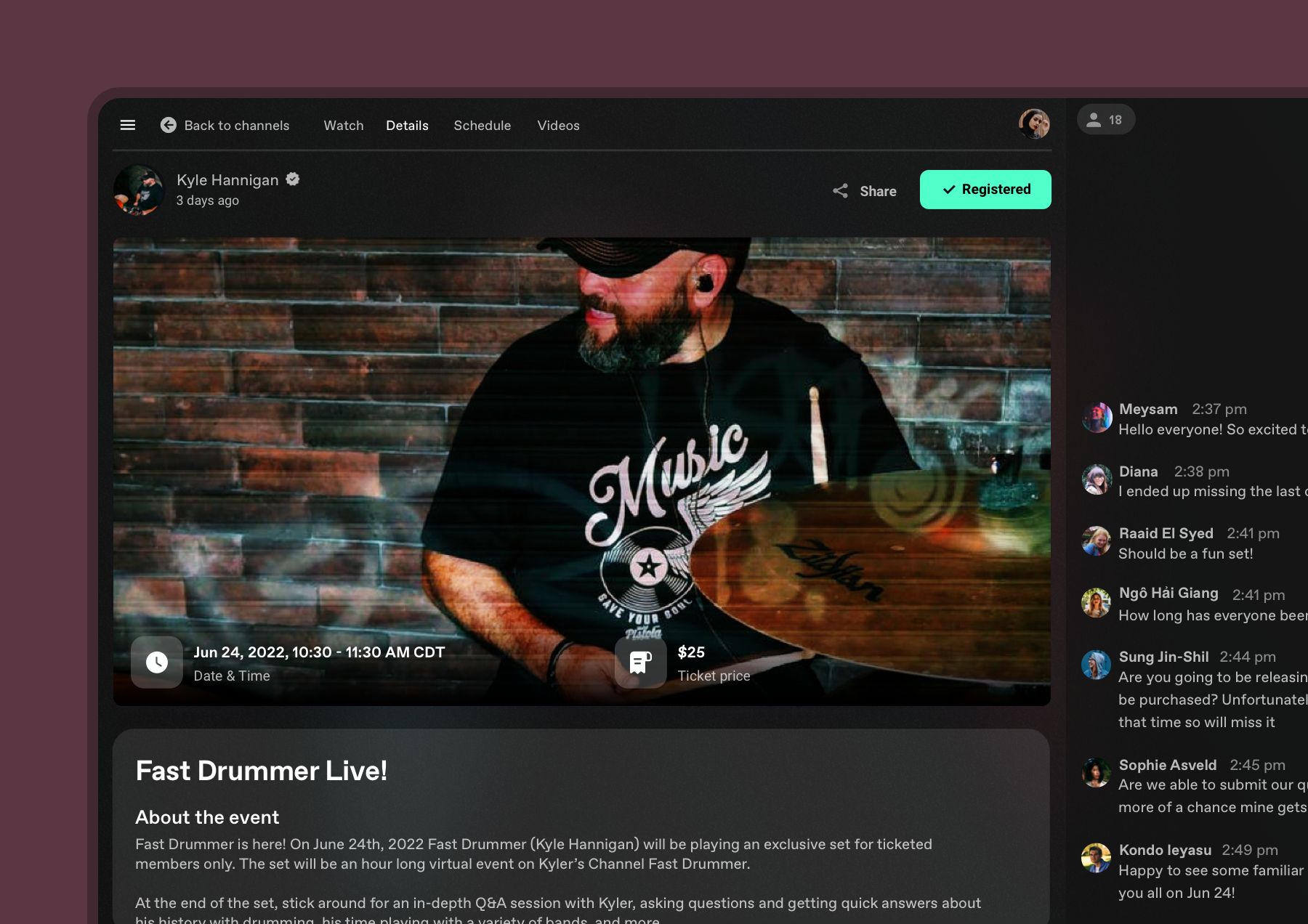 Engage with fans live
Receive instant and support feedback with polls

Improvise songs with the help of live chat
Share in revenue with other artists
Other artists or fans can be creators too

Receive a percentage from your channels

Incentivize contributing content
We let you focus on the big picture