Customizable virtual event platform

Add your logo and custom media to create engaging events and videos.

Your community streams for you

Customize permissions to let other creators or community members contribute their own content under one unifying brand.

Stream your live event and earn money

Benefit from shared revenue with other creators, monthly subscriptions, live donations, and exclusive events.

Sell tickets online to exclusive content

Share access to all or members-only with event tickets to your live streams.

Send notifications to your audience

When you go live, notify your users where they are to join your stream.

Control your realm and content

Create channels, videos, playlists, categories, and courses to organize your creative content.
Democratized content creation with channels
Your community members are creators too

Videos, playlists, categories

Share revenue with your creators
Instantly connect with your audience
Earn revenue with a crowd-funded platform
Subscriptions, donations and share revenue

Share access to exclusive content
Teach and sell a course online
Students can enroll and track progress

Track watch time for events and viewership

Transcripts and certifications
Gamify events and create excitement
Be in control with advanced manager features
Manage realm and channels

Manage credits and payouts
Integrations to sync your users and memberships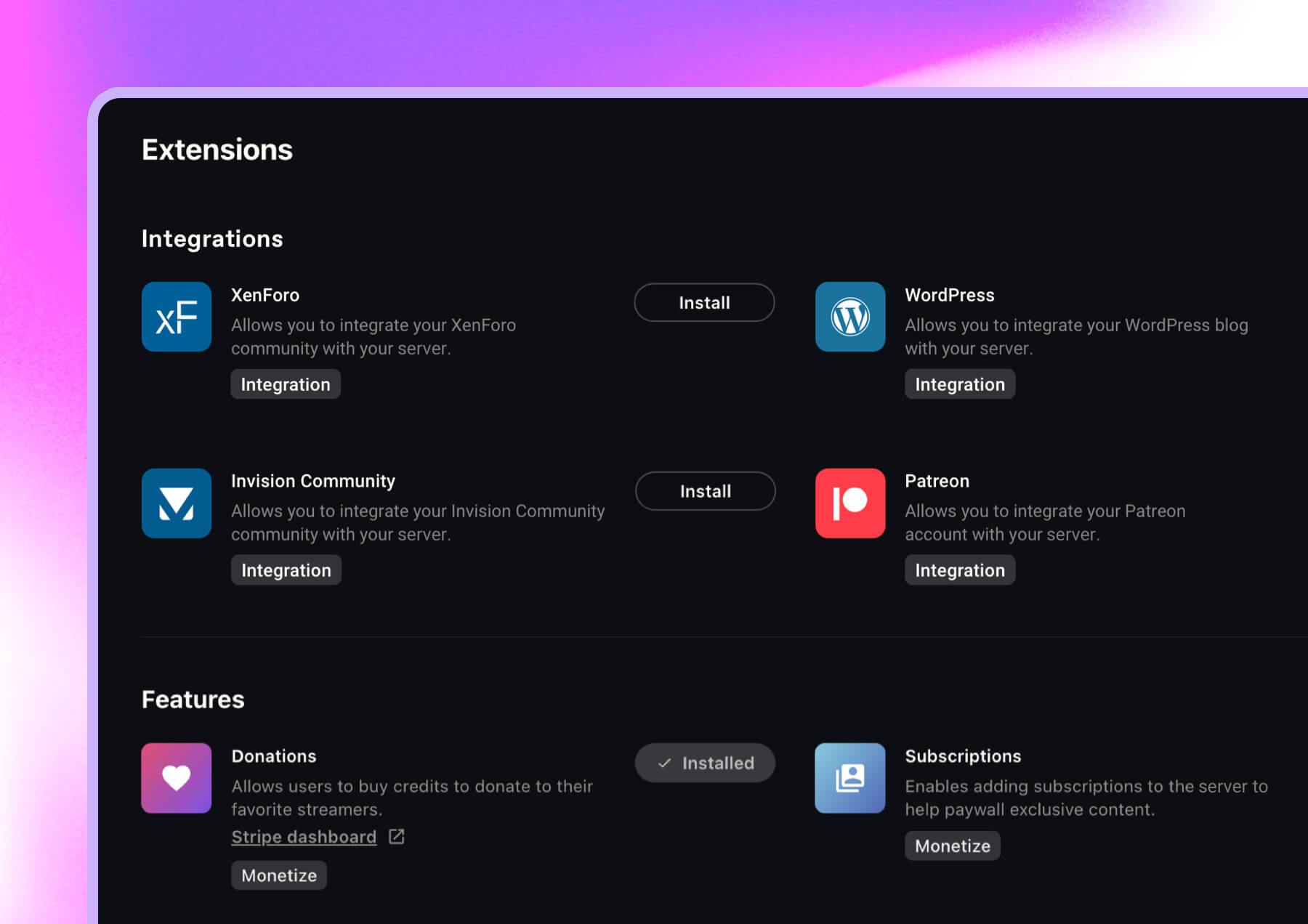 What others have been saying
Explore our other features