Subscriptions
Build a recurring income stream with subscriptions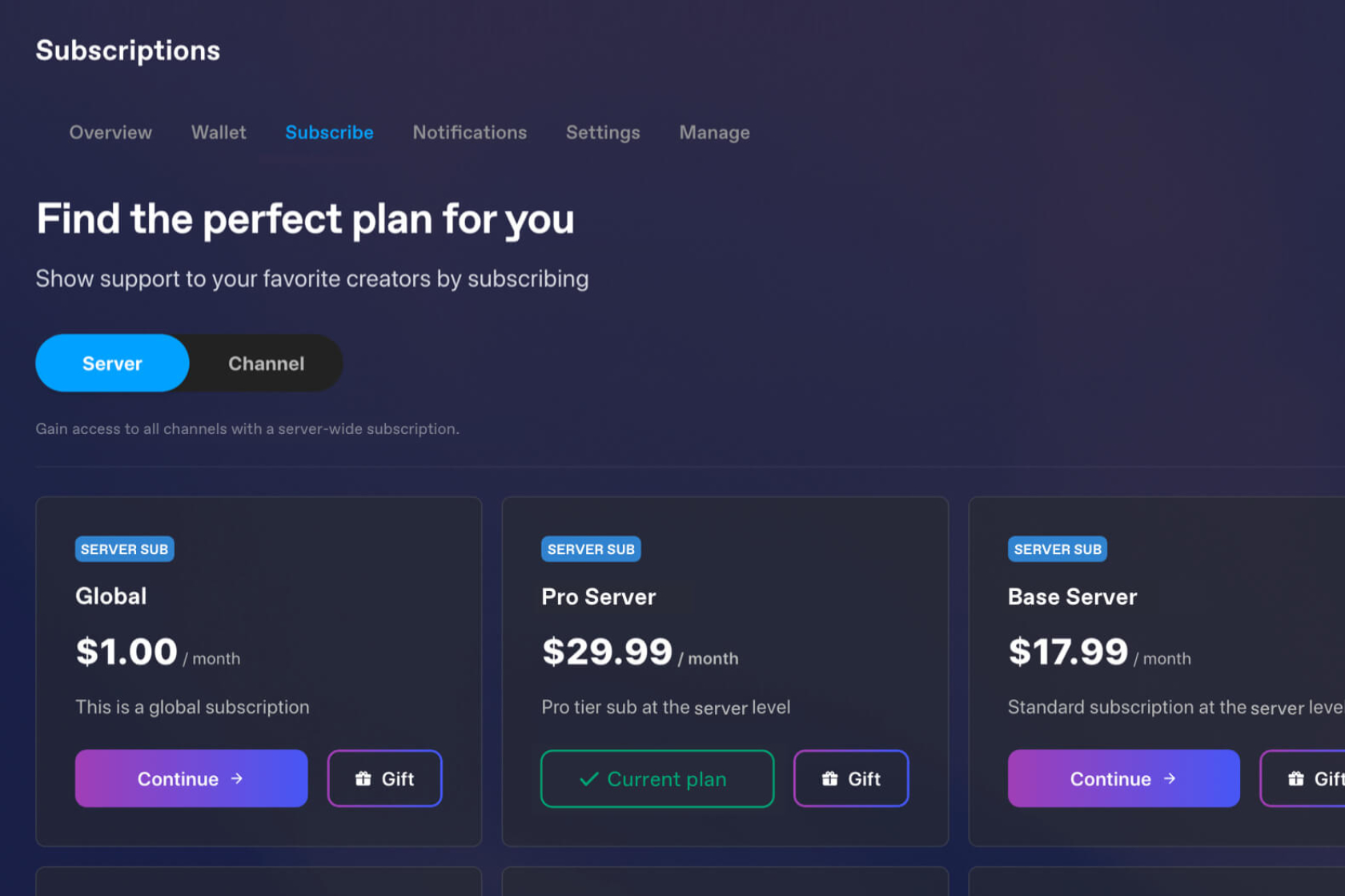 Viewers show their support with global subscriptions
Community members can subscribe at the realm level with a monthly or annual subscription and also be given access to all channels.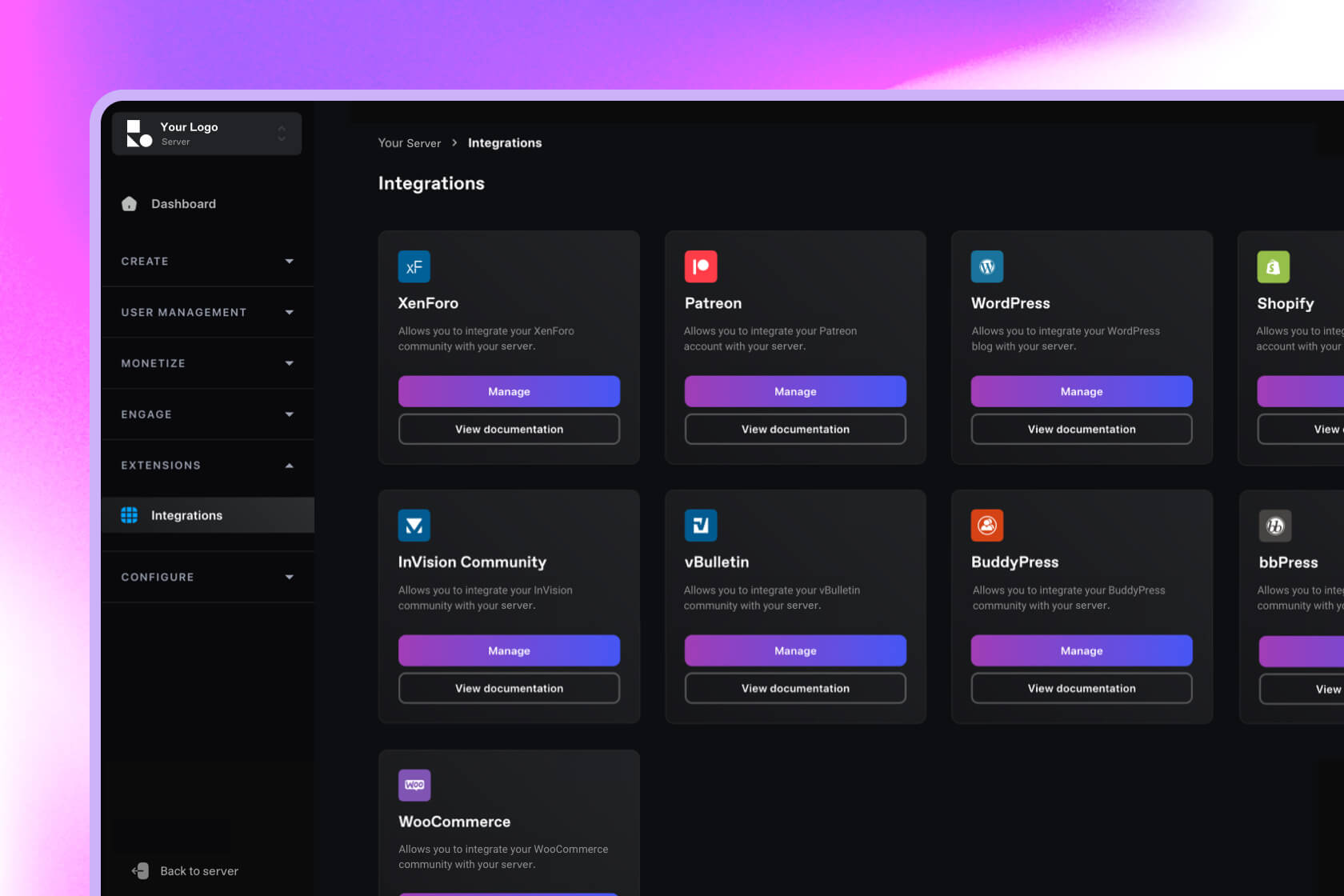 Integrate realm subscriptions with your community subscriptions
Have the option of keeping realm subscriptions separate or integrate with our supported community tools such as Discord, Patreon, WordPress, Invision Community, and XenForo for a synced subscription model.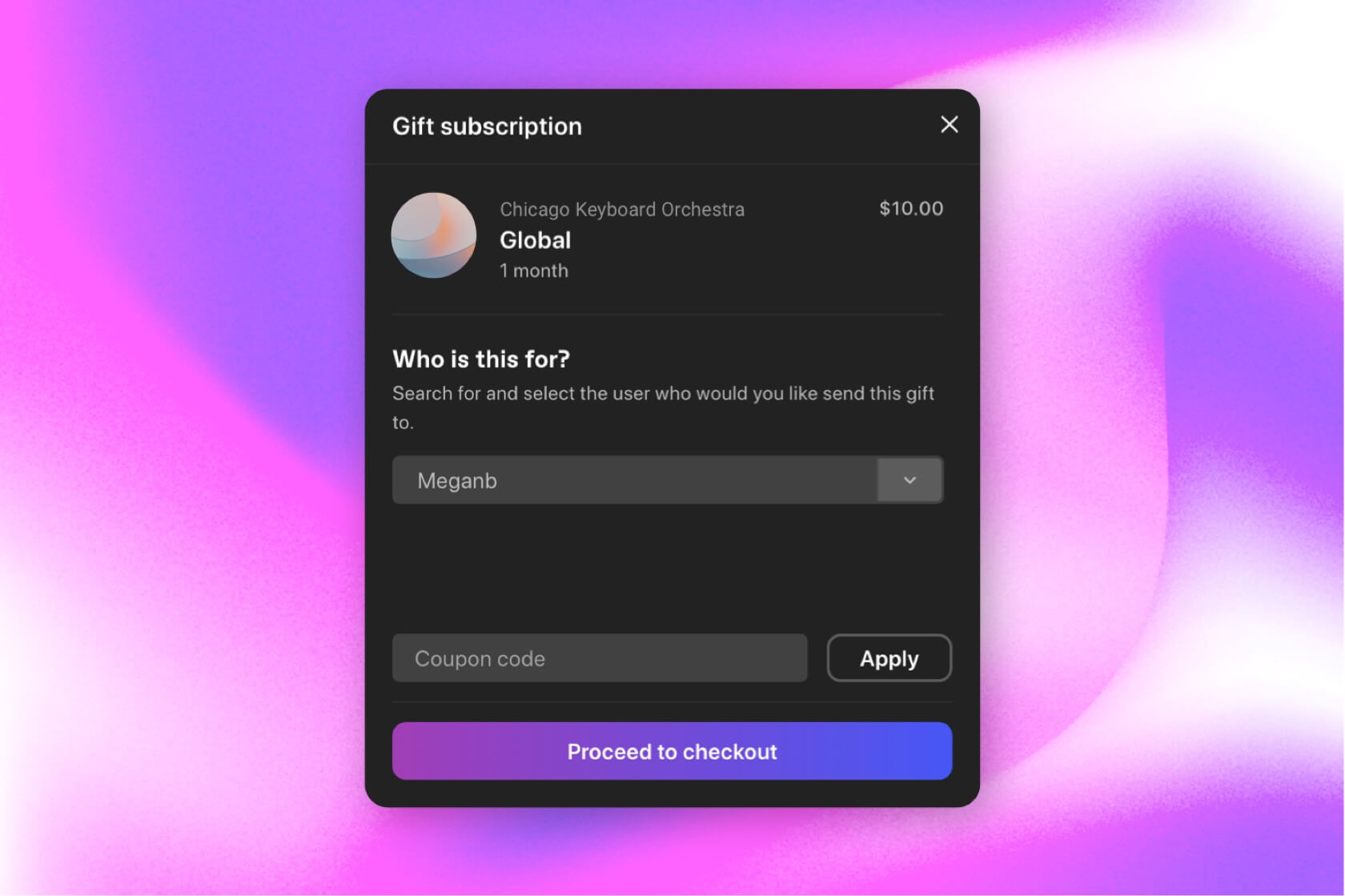 Viewers can gift subscriptions
Viewers can gift any type of subscription to another user and supports your realm just like a typical subscription. Once the subscription expires, the gift recipient has the option to become a regular subscriber.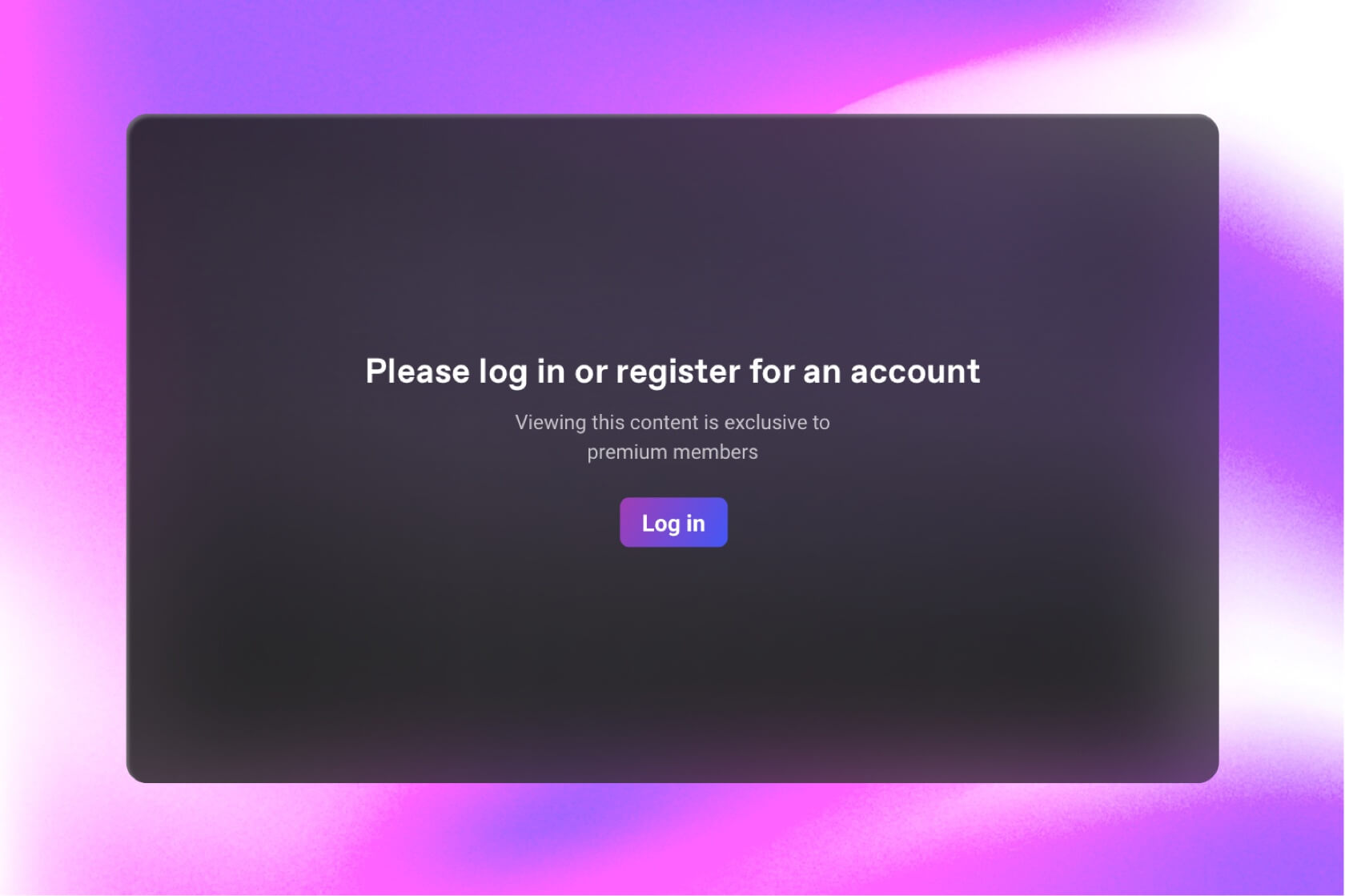 Create a paywall
Configure channels or exclusive streams to only be accessible with a subscription. Encourage viewers to upgrade to gain access to your premium content.
Create and edit subscriptions

Set a title, description, the roles that the subscription is connected to, and the price.

Set exclusive benefits to subscribers

Give subscribers access to custom emotes, unique user badges, sub-only VODs, and sub-only chat.

Pinned chat messages

Pin a message at the top of chat to encourage subscriptions or celebrate subscription anniversaries.
We let you focus on the big picture